Now, I love a
good brooch
; I think the right brooch can really
complete an outfit
. When I think of accessorising an outfit, I always think of necklaces, but deep down, I've always been a brooch-lover. When I was a teenager, my bag straps were always covered in button pins, and these days I often have one on my coat. This post is going to be a round-up of some of the brooches that have caught my eye recently. I think I'm going to have to start adding a brooch to my outfits more often!!
1.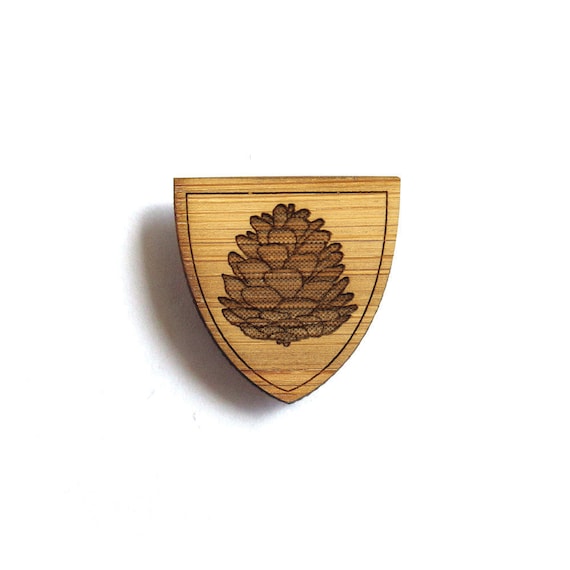 This simple pine cone brooch from
cabin + cub design
would make a lovely lapel pin. I've always loved collecting pine cones.
2.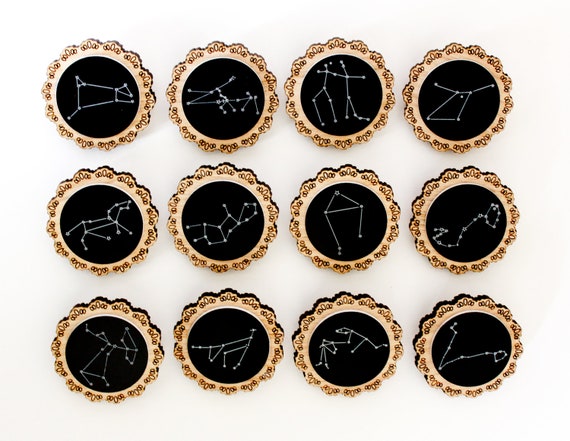 I love all of these beautiful constellation brooches from
ShadeOfABonsai
. I'd wear one to accent a dress, like Katie of
Skunkboy Blog
!
3.
I love the detail in this deer brooch by Layla Amber via
Hannah Zakari
. It's all the best bits of a mounted deer head, without the death and... lack of wearability.
4.
Anyone who knows me will be well aware of my obsession with aeroplanes. I love this little red brooch by Hug A Porcupine via
Hannah Zakari
because it is so stylised. It reminds me of the vintage toy planes that hung from my Grandpa's workshop ceiling.
5.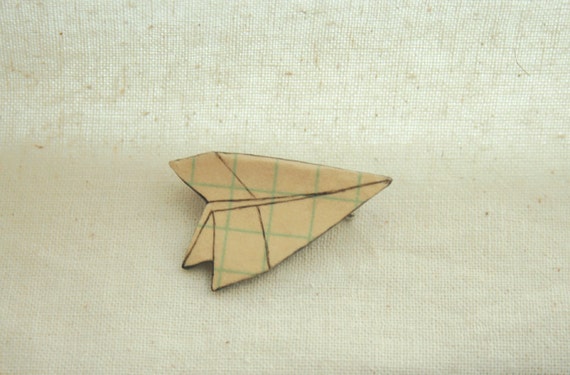 Ahhh, and another beautiful little aeroplane brooch by
stoicandpariah
on Etsy. This one is unbelievably whimsical, don't you think?
6.
I actually own another Twin Peaks inspired brooch by Kate Rowland via
Hannah Zakari
. I got it from a dear friend for my birthday, and I love it to pieces, but I kind of want this one too now! I love anything Twin Peaks themed, to be honest...
7.
Another brooch (this one's definitely more of a lapel pin though) that I own. I am a self-confessed nerd and Vlogbrothers fanatic, so I was very pleased when Dan bought me this "
Nerdfighter Pin
" for Christmas last year. Sometimes I wear it to work in the library. It seems fitting.
8.
I am in forever-love with practically everything made by Tatty Devine, and
these brooches
are no exception. I love that they come in pairs. I know that the nautical look goes in and out of fashion all the time, but I'll never stop loving it!
9.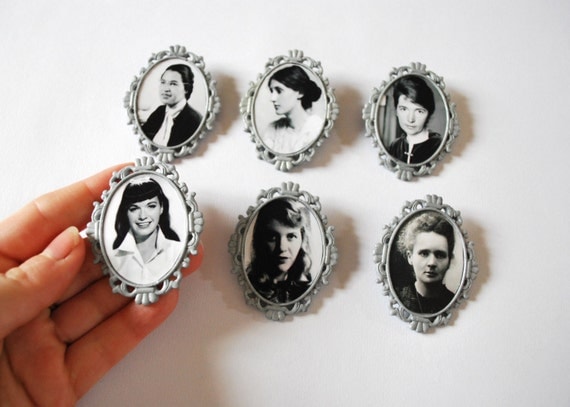 These Women In History Brooches by
nappyhappy
on Etsy are just PERFECT. My absolute favourite is the Sylvia Plath one (middle on the bottom row), but then it
would
be, I suppose! If I owned this brooch, it would be a struggle not to wear it EVERY day!!
10.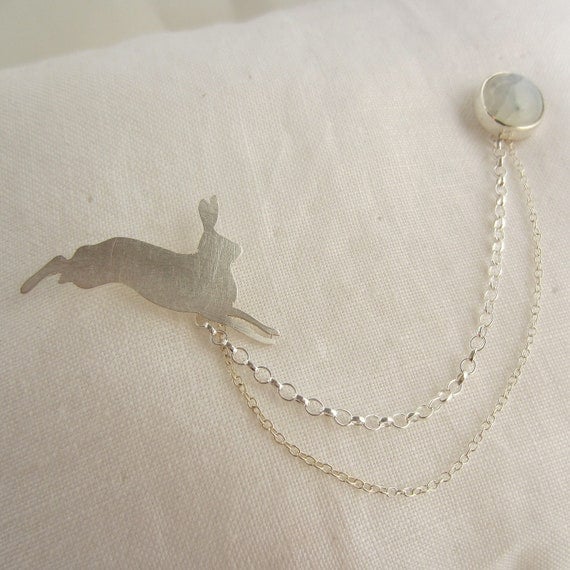 And finally, (this one is definitely out of my budget, but it's beautiful nonetheless!) this gorgeous moonstone brooch by
CharlotteBezzant
on Etsy. Moonstones are my absolute favourite semi-precious stone, and this piece has obviously had such careful and skilled craftsmanship go into it, that I just wanted to share it with you!
So there are my top ten brooches and pins! I wish I had enough money to own each and every one of the brooches shown above; they are all things of beauty!! I hope you enjoyed seeing this array of pretty things. The next "Top Ten" post will be for hair clips and accessories, so stay tuned!